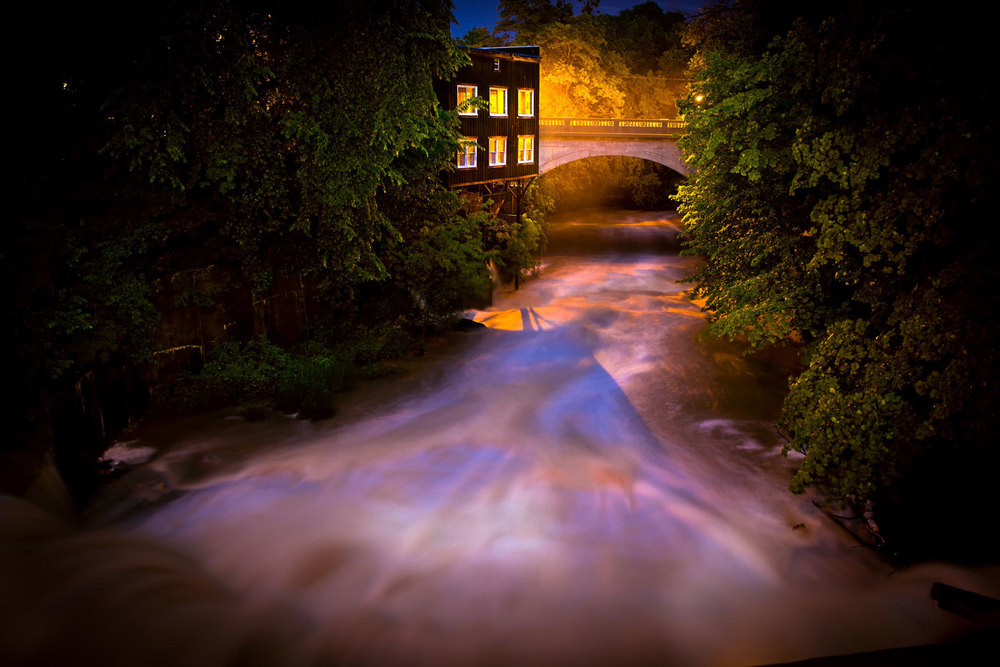 State of the GarrettsvilleStrong Fund
Benjamin Coll, Vice President
Tuesday, December 10, 2019
The Garrettsville Area Chamber of Commerce's GarrettsvilleStrong fund was established five years ago to raise funds which will be utilized to facilitate the rebuilding of the block in downtown Garrettsville affected by the fire March 22, 2014. Since 2014 over ninety-five thousand dollars has been raised to help the property owners rebuild the Buckeye Block properties. There are no plans for the mission of the fund to change.
Fund Status
At the fund's peak the GarrettsvilleStrong fund sat at a total balance of $97,186.22.
In August of 2015 a disbursement of $3,778.58 was made to the Carlson family, current owners of the brick building (formerly the Mishler building). This disbursement was their share of the initial $50,000. The money was used to offset refurbishment expenses of the building.

As of November 1, 2019 the fund sits at $93,907.64.

The other property owners (Maschek, Steele, Weingart) each continue to have access to their share of the initial $50,000 disbursement should they begin reconstruction.

The remaining $47,186.21 raised is currently unallocated and parked in an interest-earning CD account. It will be allocated using the same formula used for the initial disbursement once a minimum balance of $50,000 is reached.
How Are Funds Allocated
Monies from the fund will be allocated based on the ground level lot size per the Portage County auditor's office tax map. The funds are tied to the property, so should the current owners sell their land, the rights to their share of the fund transfer to the new owner.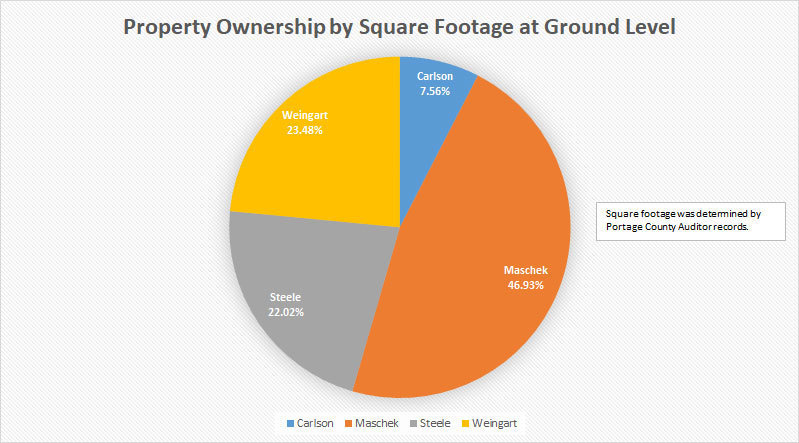 How Can Funds be Used