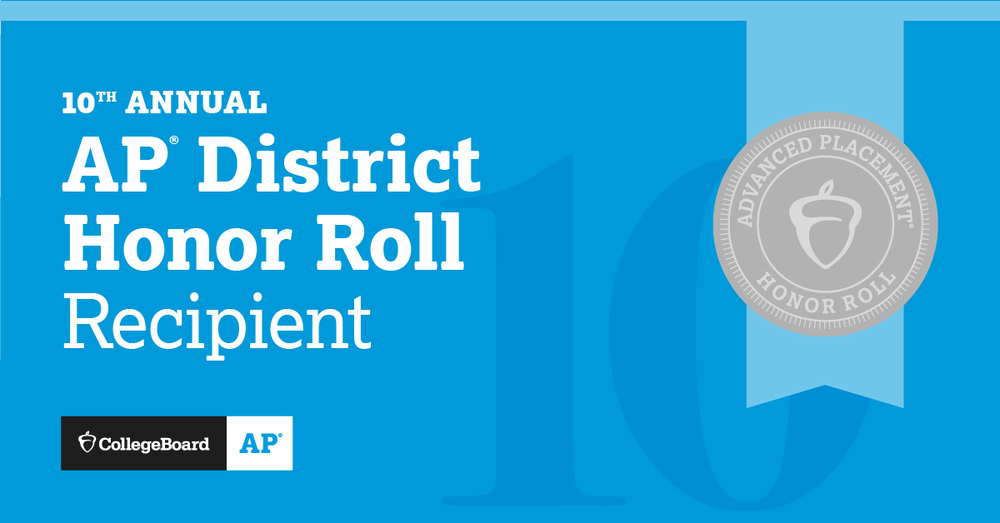 JAG Receives Elite Academic Honor
Ted Lysiak
Friday, January 03, 2020
James A. Garfield Local School District was recently awarded what may be one of the most highly regarded academic awards in school history. The District has been named to the 10th Annual AP District Honor Roll. This achievement for Garfield is due to expanding opportunities and improving performance for Advanced Placement students.
The AP District Honor Roll recognizes school districts committed to increasing access to AP for under-represented students while simultaneously maintaining or increasing the percentage of students earning AP Exam scores of 3 or higher. AP District Honor Roll recipients are committed to expanding the availability of AP courses among prepared and motivated students of all backgrounds.
Criteria
Inclusion on the 10th Annual AP District Honor Roll is based on the examination of three years of AP data, from 2017 to 2019, for the following criteria at Garfield:
Increased participation/access to AP by at least 11%.
Increased or maintained percentage of minority students taking exams and increased or maintained the percentage of minority students scoring 3+ on at least one AP Exam; and
Improved performance levels when comparing the percentage of students in 2018 scoring a 3 or higher than those in 2016, unless the district has already attained a performance level at which more than 70% of its AP students are scoring a 3 or higher.
When these outcomes have been achieved among an AP student population in which 30% or more are low-income students (students who qualify for College Board's AP fee reduction).
The James A. Garfield Local Schools take great pride in high academic standards to ensure each of our students reach their fullest potential. We are able to achieve high results through a focused effort by many individuals. Our parents share and support this vision at home and our community has always been actively engaged with our schools. This award is an affirmation of the teamwork and commitment to our kids that is thriving here at Garfield.
Congratulations to all the Garfield staff, administrators, board members, parents, students and community members who have helped to make Garfield the very best place to live, work and learn.